Stairs - 2-D Animation backdrop (W-I-P)
A work-in-progress backdrop for my 2-D animation project.
Girl in Grey - concept character (W-I-P)
A concept character and ink/colored pencil practice. She's still largely a work-in-progress, as I plan to go back and add more color, stronger colors in some areas, and do something to the otherwise empty space around her. I was inspired to do this after seeing a lot of "sweet lolita" fashion styles.
Outside Work - Character Development
She's a character I'm working on designing and refining, largely still a work-in-progress. Possibly she'll be a story-based character for a novel idea I've had swimming in the back of my mind for the past month or so. If not, then she'll just be a random character design concept for later use.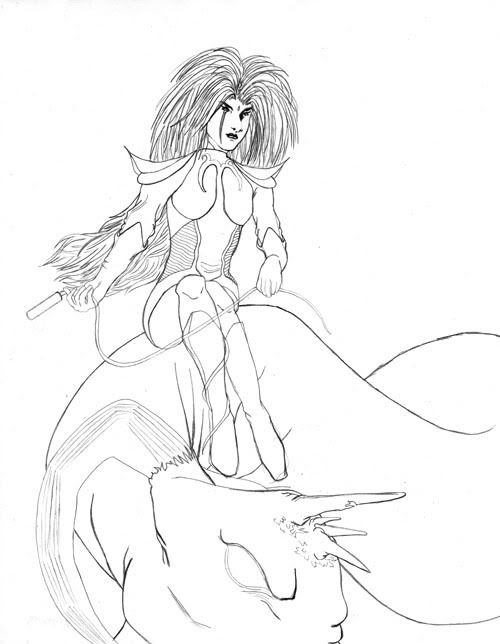 " border=0>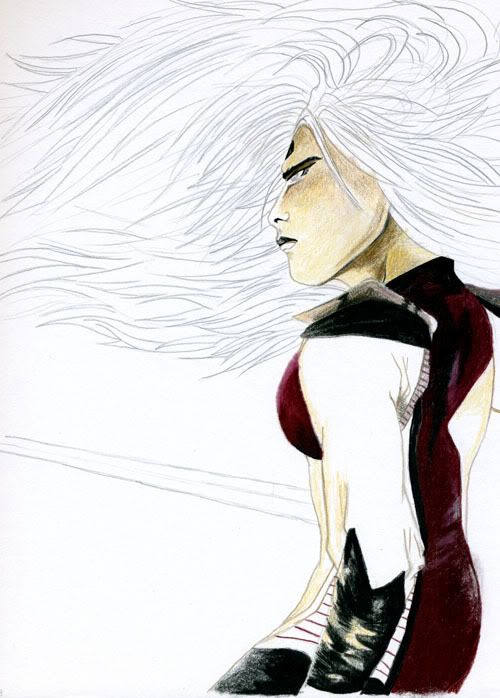 " border=0>
Three of five images done for illustration 5's first project. Still, they're in need of work here and there, and I do feel like the contrast between the solidly stoic photoshop fills and the grainy texture of the colored pencil need to see better cohesion. Some of these pieces I know I'll end up redrawing and fixing some things perspective-wise and motion-wise.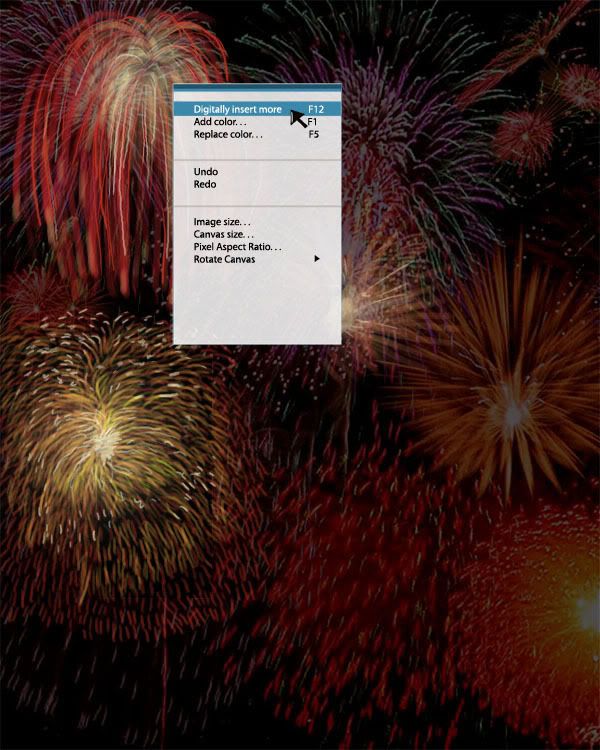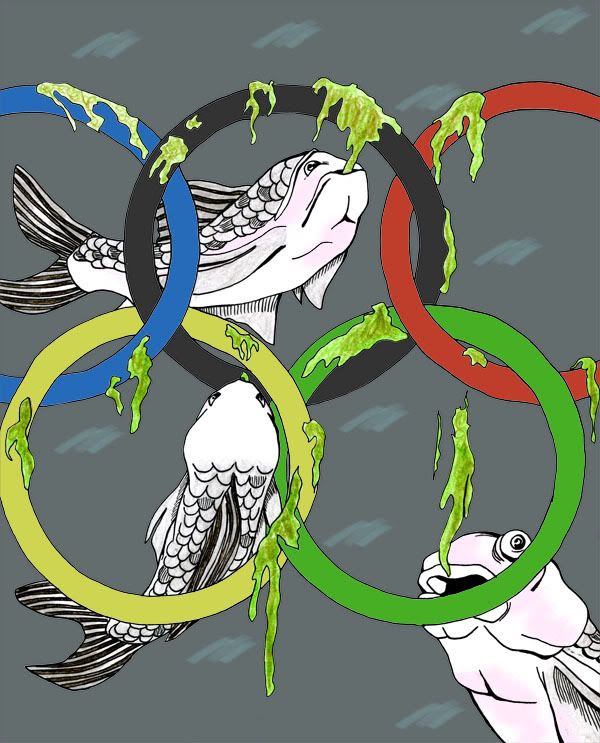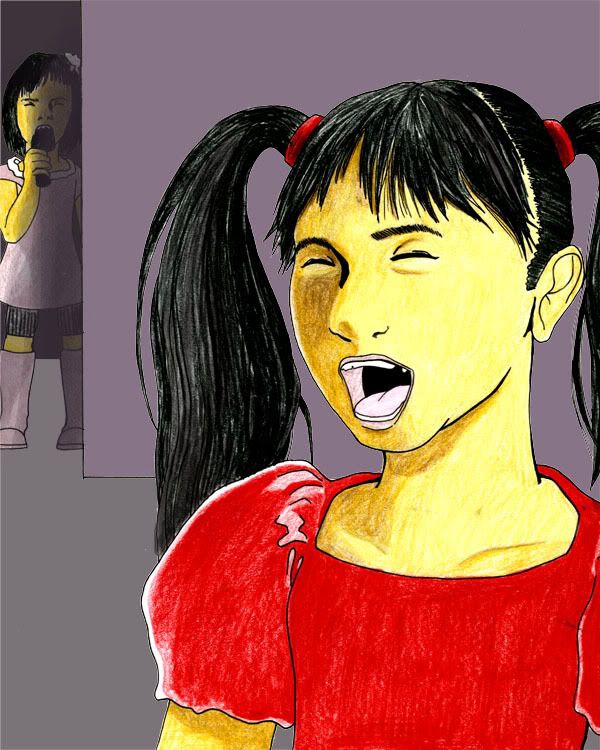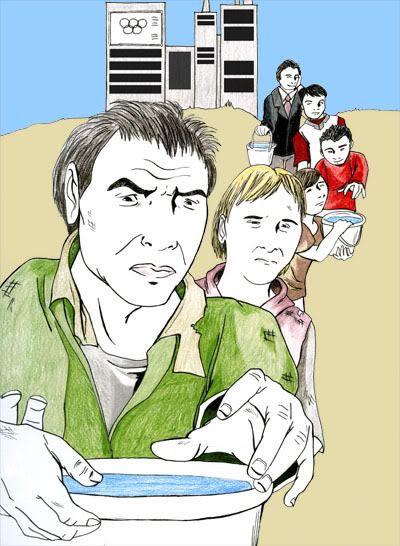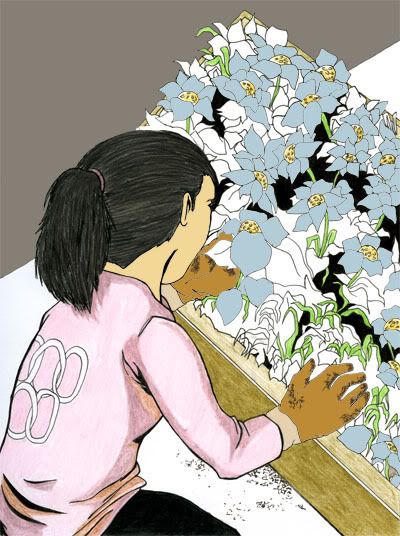 Thumbnails - Beijing-hosted Olympic Games
Some aspects I liked, and some I didn't. Here are my thumbnails detailing that.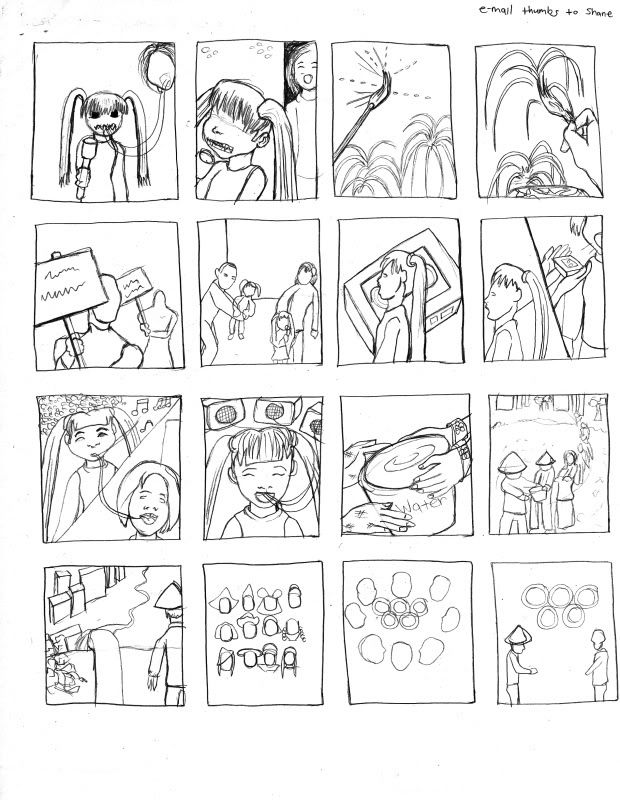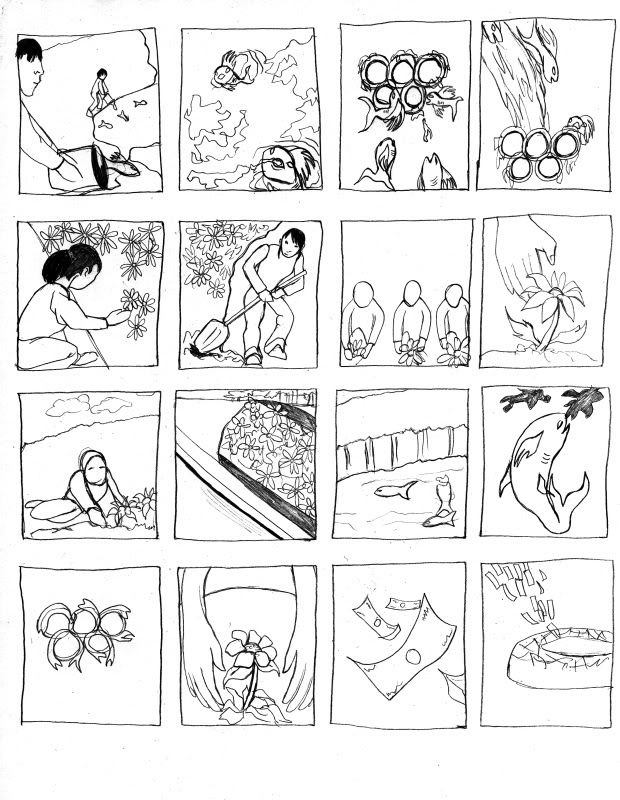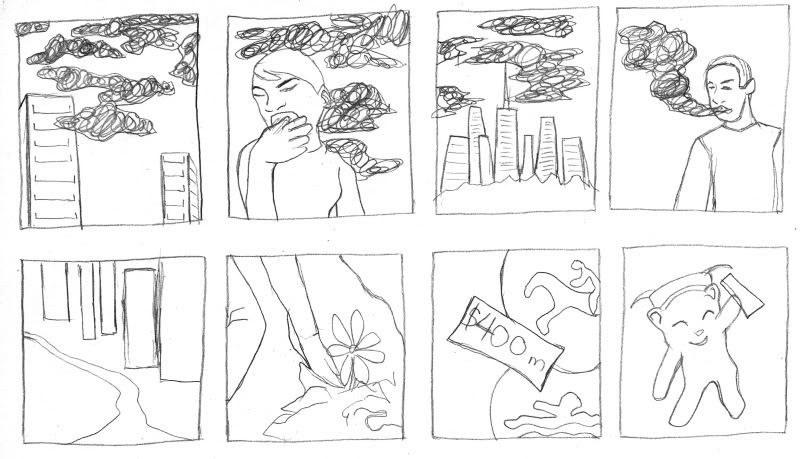 Donato Giancola - Illustrator
I've chosen the fantasy and sci-fi illustrator Donato Giancola as the person I'm going to be doing my research over. He's an American-based, American-born artist who dapples mostly with oil paints, and renders his human figures with vibrancy, life, character, and an acute realism.
Whenever I look at an illustration of his, I immediately want to know: "What's the story behind this? Why are the people, or creatures, or things doing, reacting, moving, etc. the way they are?"
Here's an example of one of his pieces of work, an illustration done around 2001 or 2002 for J. R. R. Tolkien's Lord of the Rings. A larger version, from Donato's very own website, can be seen here:
LoTR illustration (large) - by Donato Giancola
.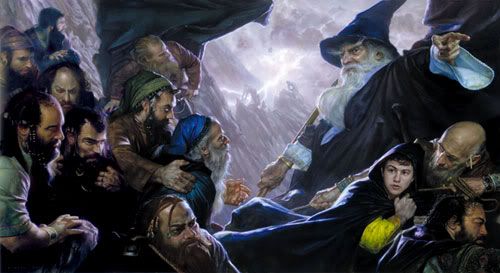 Augh! I've got to update this blog! My grade will suffer if I don't.
3-D Animation Craft Site Reference
Craft Websites
www.imaginationmall.com
www.craftsitedirectory.com/dollmaking/index.html
www.doll-houses-miniatures.com
www.dollhouseminiatures.com
----------------
REMINDER:
Over spring break think about body of character (colors, clothing, body sculpting); have set in mind (think of possible items and interactions with those items - have some sketches of choices); try to start gathering some materials or make them.
Ink With Graphite Practice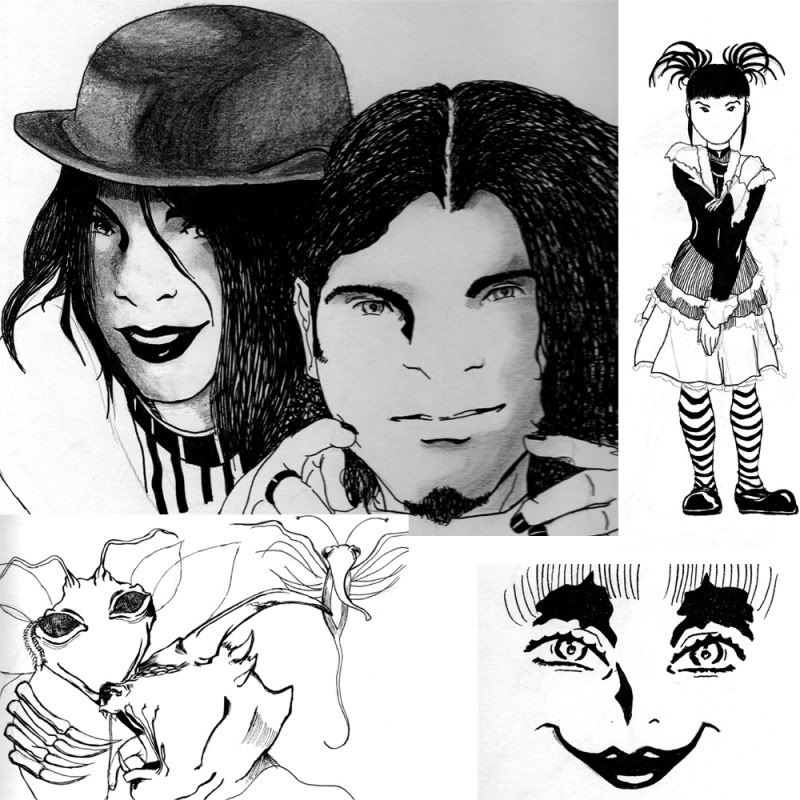 - As told by Tracey -
Permalink
Draft of Potter Illustration