Illustration and Animation Blog
Art-related Links:

http://www.linesandcolors.com
http://www.fengzhudesign.com/gallery.html
http://www.startdrawing.org
http://drawn.ca
http://www.conceptart.org
New Semester, New Art to Come
A new semester, a brand new year, and a brand new year to get a better, fresh, awesome start on. Putting this blog back to (good) use. Yessiree.
Courses this semester: illustration 4, intermediate animation
(and hopefully 3-D animation. . .)
This was done almost two weeks ago, and I just remembered where I put the scans (I did 3 of them). This is part of a larger drawing (16"x20") that I did for a friend as a birthday gift. She's supposed to be an anthro snow leopard; My friend's into furries. This scan's terrible though, due to me not having a large format scanner in my general vicinity to scan the entire thing at once. It's pretty much missing the remainder of her body, which is mostly cloaked around a long, black and grey gothic skirt, with red, knee-high lace up boots, the yellowish, washy background and framed with the brown stippling-like texture continued you can see a bit of on the right.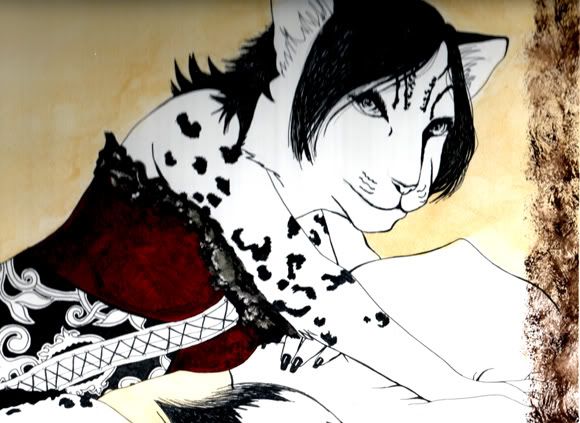 It was done with black India ink (pen), and watercolor (yellow ochre, sienna brown, black, alizarin crimson) on cold press illustration board.
Semester Fall 07 Coming to A Close
Yup, it's coming to a close, a close that seems a bit too quick. That's not to say there haven't been some weeks that I've just wanted to get over with because I've been stressed out with thinking, just thinking too much. Other times, the days, the weeks, have just flown by. I can say that, by far, this has been one of the better semesters for me, on various levels. I think mostly because I've gotten my own dorm room and it's been just me, myself, and I, and not crazy, loud, rude, nasty roommates. And, I've honestly done better in my assignments this semester, I think so, than probably I've done in past years. Maybe sometimes the will and the mind just wasn't there, but in the end, I like what I see that I've done this semester. But, some things could have, or probably could have, been more, had my skill level been a bit more where I would like it to be.
This semester has re-opened my eyes to the wonders of art and of creative expression, something that I felt I went lacking the past few years - but I think that was because of my surroundings. It's hard to make art, decent/good/great art when you can't stand where you live and the very thought of having to go back to the place makes you turn begrudingly miserable on the spot. . . but that's another story.
I've started to gain more appreciation for various mediums and working with other mediums. I've even found myself somewhat appalled by the act of using the computer to create artwork instead of doing it all with my hands. It used to be that I would give anything to learn to "color and paint" with photoshop like a professional. But, the want is still there, it's just a bit dimmed down until I reach an even better level with the hand painted stuff. Either way, this winter break, I plan on making a comeback next semester, rekindling the love of art I once had - that level of love dedication, borderline-obsessive (just kidding) before I came to art school, heh heh. I need to get a fully-realized portfolio going on, and start getting work out there. I really feel the need to push now. I really, really do, and I want to. I need to.
Anywho, more could be said about this semester, and some things not worth mentioning all the same. Either way, it'll be nice to have a break. It'll be nice to work more on my craft on my own terms. I need to get back to writing, too. I've got novels that have been sitting around since this summer that needs my attention.
The characters won't leave me alone. . . O_o'


This is the end of this semester, and I await a new one.
Ilesk new postcard development. . .
NPDA: New Character - Preliminary Sketch & Psuedo-Final
Yet a new "character," the spirit of creative endeavor, is what I refer to her as.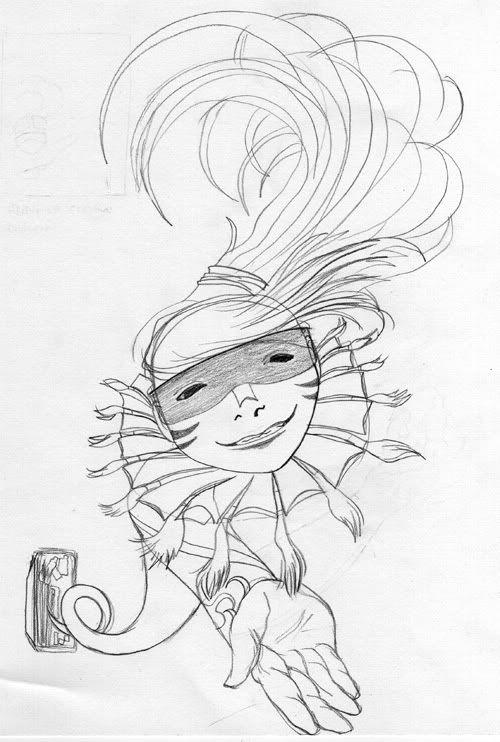 Preliminary Sketch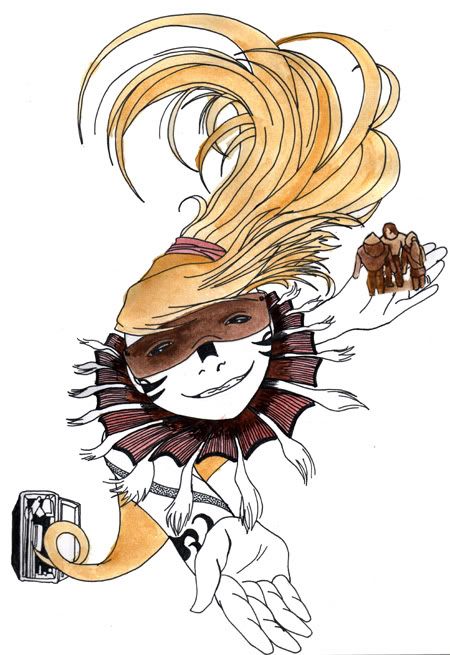 Semi-Final Final (needs some clean up work and a bit of color altering and accentuating).
Final piece with the final
NPDA
poster to come.
So far, my animation has turned out fairly well. However, for the final, we are to add on to this (12 seconds worth), dragging it out to at least a 1 minute animation.
What I want to do is turn what I have so far into an opening dream sequence, and then continue drawing and adding a completely different scenario, both in story and aesthetic quality, to display the duality of the two. They will be connected eventually, by what happens in the dream to what happens outside the dream world. The aesthetics of the two will be very different. I plan on having more detail and possibly full-color in the scenario following this one with the add on. . . more on that later, with a much better explanation of my plans once I get started on adding the new stuff. Here are some highlights from the animation (all put together in after effects one frame at a time) thus far: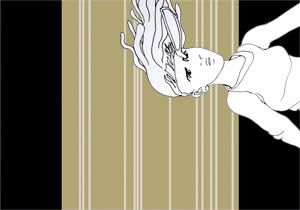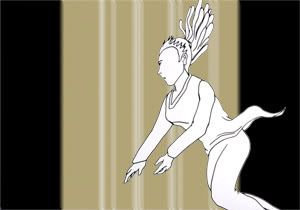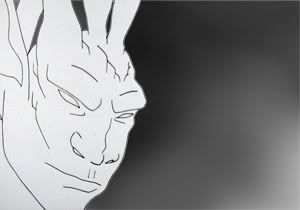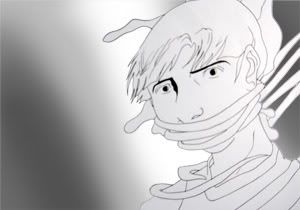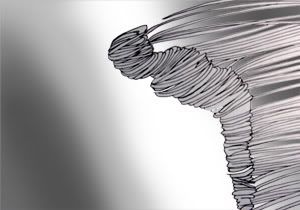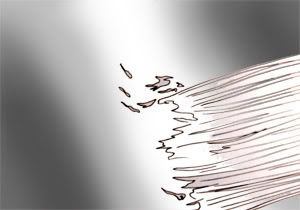 I thought long and hard on how to revamp the anthro fox guy for the NPDA poster. I came up with this pose, and I hope it goes over well. I decided not to add color in that I wanted it to become an element of the poster's environment/background itself. I used live trace in adobe illustrator and changed the color of the lines to a medium blue throughout (not shown here). I wanted to keep the sketchy look, so I didn't do much cleaning up, except for a few interior lines and whitening up what was supposed to be pure white space.
I'll have to wait until tomorrow to see the final image from my partners I was working with on it. He will be wearing an overly exaggerated/goofy sort of Willy Wonka inspired top hat.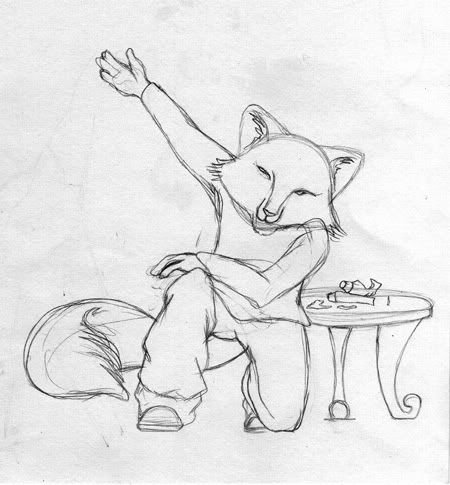 Artist research - Batch #5
Lane Smith
Lane Smith is another children's book artist primarily. He's done illustration work for Disney's Monsters Inc. and James and the Giant Peach, as well as children's books like "The Real Story of the Three Little Pigs," and "The Stinky Cheese Man."
He uses a combination of oil paint and acrylics to accomplish the look of the textures in his illustrations. The experimentation, at first, was on accident, but then he learned to utilize the idea of mixing and letting dry together the two very different mediums to create his effects. They're really interesting, and I don't see how exactly he does it so well! Patience and practice. . . but still!
http://www.lanesmithbooks.com/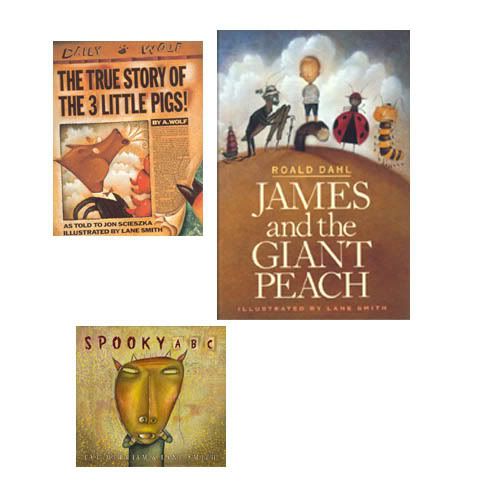 ---
Greg Spalenka
Greg Spalenka is an illustrator, painter, and production design person. Or, more precisely, he seems mostly a concept artist. His works are a combination of collage or various mediums, but mostly painting by hand. His brush strokes are very fluid and calm.
He worked on creating characters and textures for Warner Bros. "The Ant Bully," a cartoon movie with a futuristic-like graphic style to it.
http://www.spalenka.com/
http://www.illustrators.net/spalenka/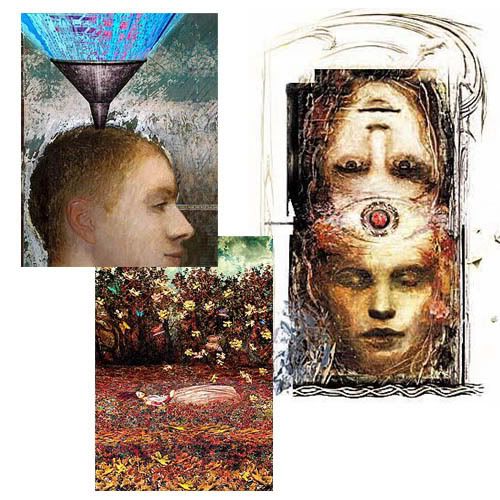 ---
Art Spiegelman
He's the creator of the graphic novel "Maus," which is like a cartoony autobiography about his real life family's struggle during the Holocaust. The characters are presented as cats and mice, to represent the Germans (the cats, or Katzies), and the mice (the Jews).
http://en.wikipedia.org/wiki/Art_Spiegelman
http://lambiek.net/artists/s/spiegelman.htm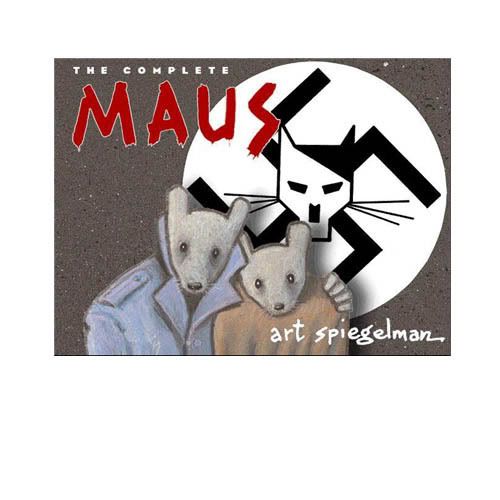 ---
William Steig


He was born in New York in 1907, and continued a fruitful career up until his death in 2005. He grew up holding a penchant for art, what with his deep imagination inspired by fairy tales like those of Grimm Bros., and tales of King Arthur, and so on. Since the 1970s, William Steig has been in the art business, doing comic illustrations and later going on to illustrate children's books and even writing his own stories and illustrating them.
He helped support his family through much of the depression by selling his artwork. Later, he would gain much more noteriety. Some of his most notable children's literatures are: Sylvester and the Magic Pebble, Dominic, and Abel's Island.
http://www.williamsteig.com/williamsteig.htm
---
Lizbeth Zwerger
She was born in Vienna, Italy in 1954, and is an illustrator of children's books. She's apparently won every single major illustration award there is to earn, including the prestigious Hans Christian Anderson Award for children's books/literature, or something like that.
Her illustrations are very softly contrived, as he hardly ever uses a harsh outline on anything, and they're chalky somewhat in their textures, but not overly so. A lot of her illustrations bear a very direct and bright, almost white-washed light source from somewhere, as everything is usually very brightly lit, allowing for minimal amounts of shadows to appear and the colors to seem slightly saturated throughout. She does mostly fantasy, fairy tale illustrations, like for Alice in Wonderland.
http://www.laurenharman.com/alice/illust/zwerger.htm
http://www.childscapes.com/bookpages/zwerger.html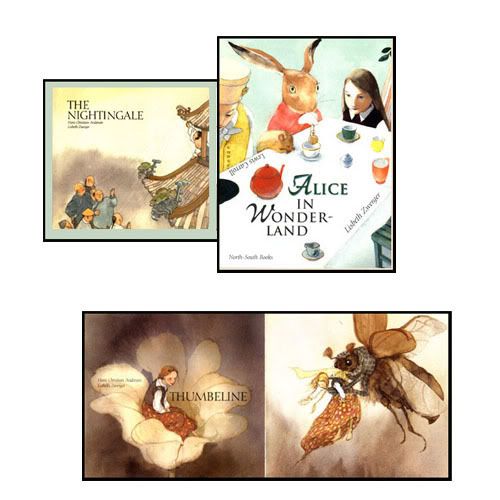 ---
Mark Ulrikson
He creates humorous, almost satirical pieces that are easy on the eyes and seeminly enjoyable even for kids, even if they don't exactly get what the illustrations are about. To go with them, he gives his works funny titles that directly relate to them in an ingenious way.
His art is almost reminiscent of art deco, to me.
http://www.markulriksen.com/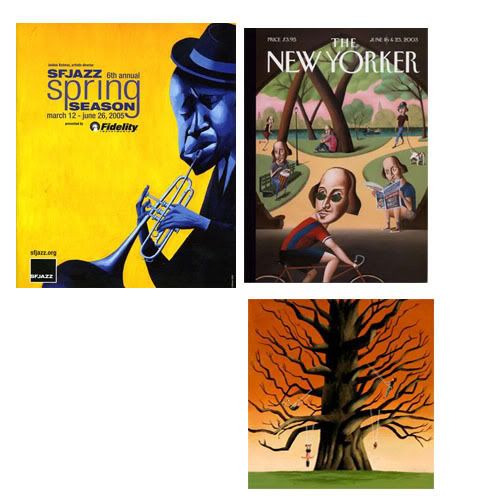 ---
Jack Unruh
Many of his artworks feature an outdoors theme. That was probably because he was always moving about and seeing new places since his dad was an air force one pilot and the family often relocated a lot. He's native to Kansas, but settled down later in life in Texas to continue his art career.
The way he meshes was looks like pen and ink with color - acrylic or watercolor, or whatever - is very beautiful. I love the transparencies, the saturations, the knock-outs of color. . . his images are really unique, amazing, and pleasing just to look at.
http://www.jackunruh.com/
http://www.congogorillaforest.com/congovirtualtour/congomeetartisans/congojackunruh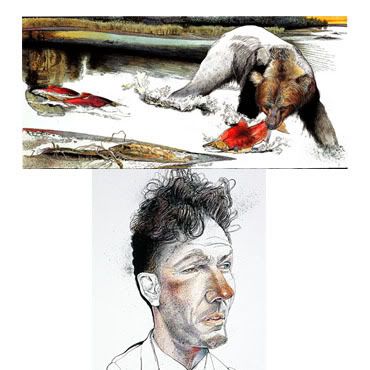 ---
Gahan Wilson
He does mostly child-like grotesque, psuedo-gothic drawings and paintings - but with not too harsh or gruesome overtones, just in the right range for kids mostly. He's illustrated for baseball cards, book covers, comics, magazines, newspaper, poster, etc. A little of everything.
http://www.gahanwilson.com/
http://www.lowbrowartworld.com/gahan_wilson.html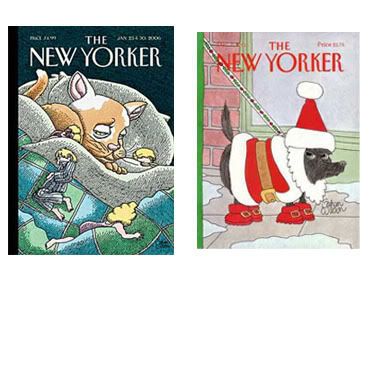 Artist Research - Batch #4
Steve Guarnaccia
http://www.drawger.com/zinasaunders/?section=comments&article_id=4202
---
James Jean
He's an illustrator whose done work for big names like Sony, Atlantic Records, Castlevania series, Nike and more. His works are often very sensual in their line, graphic in their elements with large areas of transparent color that are marred by delicate and beautiful under drawings with soft layers of color.
I really enjoy looking at his work and the softness of his painting (which he mostly does in Photoshop).
http://www.jjeanius.net/
http://www.jamesjean.com
http://thelittlechimpsociety.com/theape/lcs-interview-james-jean/
---
Francis Jetter
She's an illustrator who works mostly in black and white. Most of what I saw on her site was a mouse and some erasers shaped to look like a person/cheese.
She does sculpture, as well as simple graphite on paper drawings, and linocut. Her characters are interesting, to say the least, as far as their expressions go. Even the mice have dispositions that seem so full of curiosity and wonder, if not just downright cuteness for simply existing.
http://www.fjetter.net/
http://www.biddingtons.com/content/creativejetter.html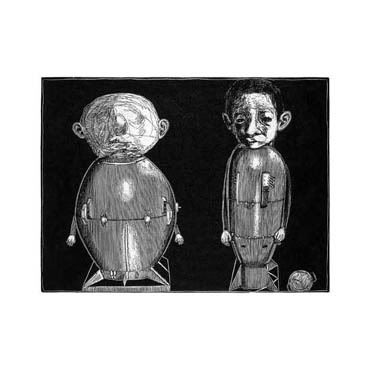 ---
Gary Keller
He's been working in the art business since the 1970s, and continues on making work today. His works have a certain cardboard cut-out feel to them, and for some reason make me think of Romare Bearden's collage work, and how similar they are. His figure's features are usually overly exaggerated and backed in background/environments spaces that are awkward or ambiguous to the eye.
He works mainly in pastel and oil.
http://www.illustrationacademy.com/GaryKelley.htm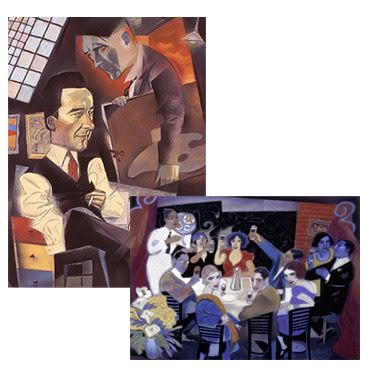 ---
Anita Kunz
She's a native to Canada, born in Toronto in 1956. She uses watercolor and gauche to create her works. She's worked for newspaper, journals, music companies, and magazines, creating cover illustrations and more.
http://www.anitakunz.com/
http://www.illustrationacademy.com/AnitaKunz.htm
---
Peter Kuper
Author/illustrator of the graphic novel "Stop Forgetting to Remember."
http://www.peterkuper.com/
http://lambiek.net/artists/k/kuper.htm
---
Tara McPherson
Her work has a delightfully emo, dark, gothic feel to it. And I like it, somewhat. Could be a bit darker though.
http://www.taramcpherson.com/
http://gothamist.com/2005/09/29/tara_mcpherson_illustrator_and_painter.php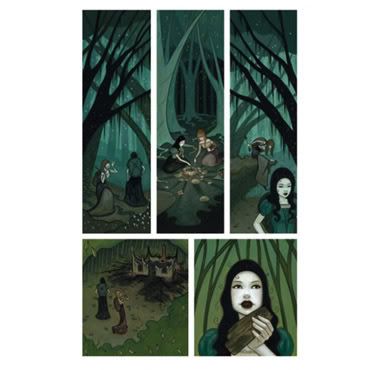 ---
Robert Meganck
His highly detailed, intricate, whimsical drawings are funny, bright, and cheerful in general.
http://www.meganck.com/
http://www.illustrationacademy.com/RobertMeganck.htm
---
Peter Sis
He grew up in Brno, Czechoslavakia, where he started doing art at a young age. He found his passion illustrating children's books after having met Maurice Sendak, creator of Little Bear, and other young kid's book/tv series.
http://www.petersis.com/index2.html
---
Matt Mahurin
He does some interesting things with painting portraits, whether they be of real people, imagined characters, or cartoon characters most of us are familiar with. Often the portraits have a dark, eerie feel to them, and often the eyes of the person/being featured is usually staring right back at you, the audience.
http://www.artnet.com/artist/614471/matt-mahurin.html
http://www.illoz.com/mahurin/?section=portfolios&gallery_id=558
Artist Research - Batch #3
Fun, fun, more peoples I do's ma' research on! Yay! :p
(pardon the enthusiastic, intentional bad typing) :)
Dave McKean

Dave McKeans work, in one word (my personal opinion) - GREAT! I love the dark, moody, tense, uneasy feeling I get when I look at his stuff, it's just great. The way in which he combines his hand drawn, painted, collaged, photographic elements is so unique and eye-catchy.
Web Links:
http://lambiek.net/artists/m/mckean_dave.htm
http://www.mckean-art.co.uk/
http://www.comicartcommunity.com/gallery/categories.php?cat_id=281&page=1
http://www.futuremovies.co.uk/filmmaking.asp?ID=161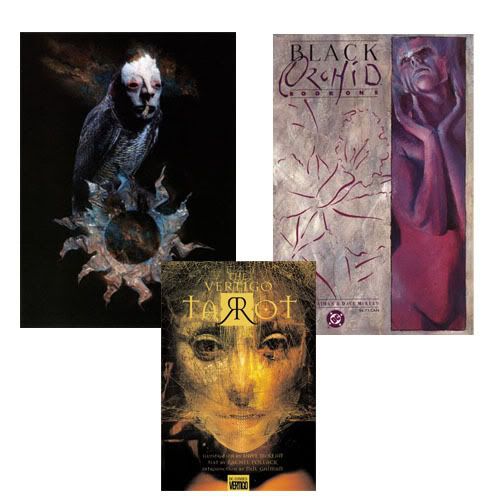 George Pratt
He's an illustrator, comic book creator, photographer, and story-writer, born in Beaumont Texas. He taught for a number of years in drawing and painting techniques and story-writing to high school students.
Notable books/graphic novels/documentaries: Enemy Ace: War Idyll (his first graphic novel) Harvest Boy, See You in Hell Blues Boy, No Man's Land. . .
He's done cover paintings for DC Comics, has done illustrations for Bantam Books, and more.
His paintings have a nice, calm and soothing, sometimes dark, painterly feel to them, and the palette choices are usually neutral or subdued colors.
Web Links:
http://www.asfa.biz/pratt.html
http://www.georgepratt.com/
http://web.mac.com/georgepratt/George_Pratt_Artblog/Artblog/Artblog.html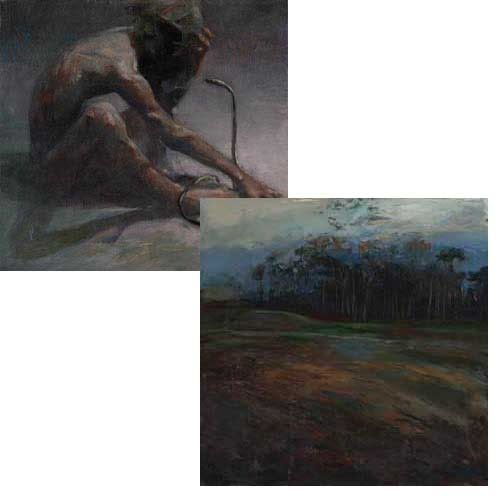 Arnold Roth
He's a freelance cartoonist born in Philadelphia, Pennsylvania. For some reason, I'm having a hard time getting into his work. Hmm. . .
Web Links:
http://www.arnoldroth.com/publications.htm
http://www.stevestiles.com/roth.htm
http://www.visart.uga.edu/index.php?pt=1&id=296#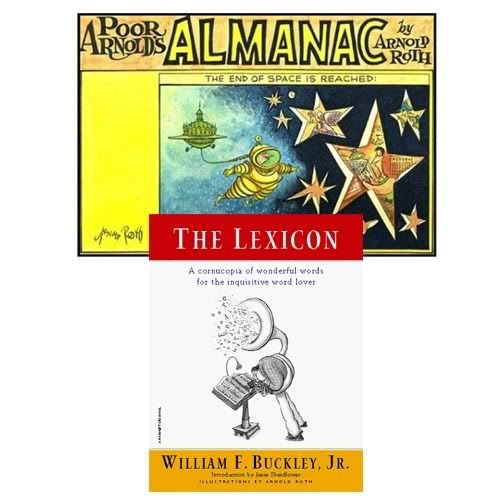 Michael Swab
He's an artist whose work has a distinct type of graphic design niche.
His logo/icon work is a lot like his poster work, stark silhouetted figures and things with minimal coloring and flat form. I guess the reason why he sticks to the silhouetted figures is to do away with having to portray a specific type of personality or ethnicity, and just keep them as generalized as he can.
Web Links:
http://www.michaelschwab.com/portfolio/posters/posters.html
http://www.art.com/asp/display_artist-asp/_/crid--73518/Michael_Schwab.htm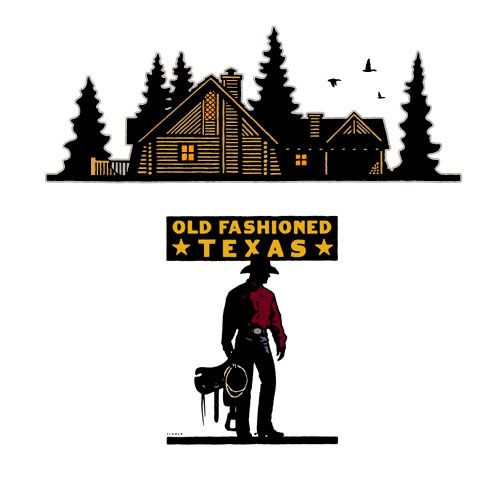 Ed Sorel
His works have a vibrancy, and energized feeling to them that I reallly like. I feel like his art style is effective in the way it's presented in that, because he incorporates often very humorous or subdued and ironic and subversive
Web Links:
http://www.edwardsorel.com/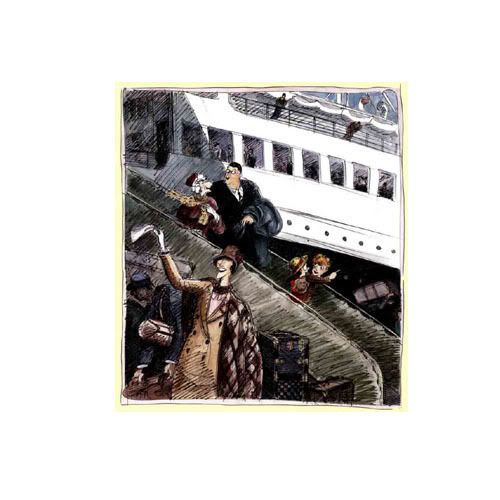 Craig Frazier
Illustrator, animator, graphic designer. The style of his work makes me think of Michael Swab in the way that they both use more flat, silhouetted representations of people, places, and things, and how their works have similar vibrancies and limited color palettes.
The music on his animations are very catchy, yet soothing at the same time. Very interesting, you should check them out. The animations themselves are like paper/cardboard cut-outs that are moved in a stop-motion manner, though I'm wondering if he's ever used Adobe After Effects or a similiar program to move and manipulate movement. Either way, check them out!
Web Links:
http://www.craigfrazier.com/