Entry: Donato Giancola - Illustrator 4.23.2008
I've chosen the fantasy and sci-fi illustrator Donato Giancola as the person I'm going to be doing my research over. He's an American-based, American-born artist who dapples mostly with oil paints, and renders his human figures with vibrancy, life, character, and an acute realism.

Whenever I look at an illustration of his, I immediately want to know: "What's the story behind this? Why are the people, or creatures, or things doing, reacting, moving, etc. the way they are?"

Here's an example of one of his pieces of work, an illustration done around 2001 or 2002 for J. R. R. Tolkien's Lord of the Rings. A larger version, from Donato's very own website, can be seen here: LoTR illustration (large) - by Donato Giancola.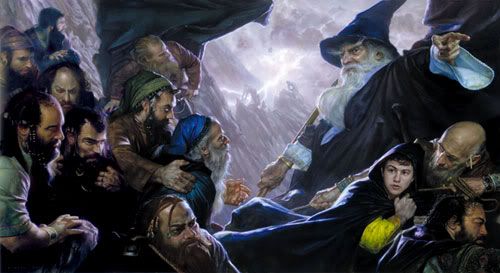 1 People have left their mark.
various writers


November 2, 2016 02:06 AM PDT



I love the illustrations Implemented Donato Giancola. His krtinki very colorful and attention to detail in them. It is a great job.